Click on the picture below to go directly to that website!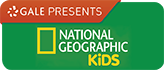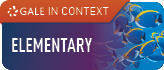 Information About the Library Center Program

=> Each class (Kindergarten-5th grade) visits the media center once or twice a week for

45 minutes each session. During the visit, students are instructed on information literacy standards including using laptops and literature appreciation.


=> Kindergarten, first and second grade students may borrow one book at a time. Third through fifth graders may borrow two books at a time.


=> Kindergarten students should return their book after one week. Students in grades 1-5 may keep their books for two weeks. However, students are encouraged to return their books as soon as they have read them... even if it's not their Library Media Day.




Open library time is Monday through Friday from 8:50 a.m. to 9:00 a.m.


=> There are no overdue fines for late books, however overdue notices are sent home as a reminder. Accidents do happen... but replacement cost payment is requested for lost or damaged books.

edited from Dawne Royo's website

Some Ways to Raise a Reader...

* Help your child form the reading habit: read to your child every day. Twenty minutes a day is a good goal.
* Let your child see you reading: newspapers, magazines, books, or the Internet.
* It's okay to focus on what's happening in the pictures/ illustrations. If your child brings home a long nonfiction book, try reading the captions under the picture.
* Ask your child questions about the story.
What do you think will happen next? Why do you think the character did that? What was your favorite part?
* Limit TV time to educational programs. When you do turn on TV, turn on the captions!
---